Exclusive Brands
At Macey's, we are dedicated to providing you with a Happy Shopping experience. We know that Happy Shopping starts with a great store atmosphere and continues with the products you purchase. That is why we've worked hard to bring you top-quality exclusive brands that you know and trust. With over 4,000 items, these brands stretch across the entire store from grocery and frozen to natural and organic.

You can feel optimistic that caring for your family is easier with Food Club®. Since 1945, Food Club has delivered great tasting and affordable products to your hometown grocer, always embracing the importance of your community. You should never have to choose between great food and saving money - and with over 2,600 items you won't have to. So the next time you visit your local grocery store, count on Food Club®.

Full Circle™ is committed to delivering great-tasting, 100% natural, organic, and environmentally-friendly products for the entire family at affordable prices. We are continually looking at new ways to improve our products and packaging so they enhance the quality of life for your family, friends, and our planet. That's the Full Circle™ promise! "Return to a natural way of living!"
Learn more at Full Circle's website.

We bring the world to your kitchen table with carefully selected food, inspired by flavors from across the globe or across the road. Every product we share is connected to a culture, cuisine, recipe or story. Join us and discover Culinary Tours!
Learn more at Culinary Tour's website.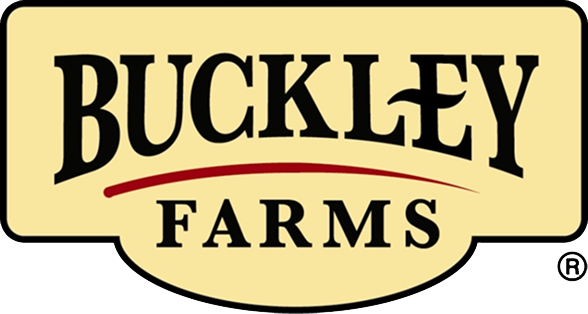 Buckley Farms is a delicious line of meat entrees made with quality ingredients that consistently deliver great flavor.
Whether it's the mouthwatering chicken or the scrumptious meat balls, Buckley Farms offers convenient solutions to make meal time delicious and easy!
Learn More at Buckley Farms' website

From first-aid to vitamins, over-the-counter drugs and beauty care, TopCare® has affordable products that are as effective as the big brands, all in your favorite grocery store. Each product is laboratory tested to guarantee its highest quality, so you can get everything you need in one shopping trip and get home to focus on the important things, taking care of your family.
Learn more at TopCare's website.

From tissues to paper towels, let Simply Done clean up life's little messes for less. Whether it's spilled spaghetti or a makeup mistake, our array of soft, strong and absorbent paper products helps you wipe it off - without missing a beat.
Learn more at Simply Done's website.
See Our Other Brands
Macey's Products
For the freshest meat, deli, produce and baked goods, look for Macey's very own Quality Seal. The Macey's Quality Seal assures customers the product exceeds standards for freshness and quality. Our trained bakers, butchers and produce experts uphold Macey's quality standards in order to offer the best for our shoppers.
Kettle Korn
Admit it. You're craving the kettle-cooked crunch of all-natural corn, popped to perfection and then lightly covered with a blanket of decadent, white chocolate and cinnamon. It's sweet, mouthwatering goodness that wraps your taste buds in pure bliss. Whether it's a secret indulgence or a snack to share with your family or friends, we guarantee you'll love maceys gourmet kettle korn. You know you deserve it.
Kong Korn
Macey's Kong Korn is a giant bag of delicious fun. Made in Utah to ensure freshness, Macey's Kong Korn is the perfect pick for movie nights, parties, tailgating and more. Plus, there's plenty to share with friends and family. Top-quality corn gives you a full-size flavor in every bite and it's popped and ready to eat right now. Enjoy Macey's Kong Korn today!
Macey's Tortilla Chips
Our giant bag of delicious, authentic Macey's tortilla chips sets the stage with the finest stone-ground corn, cooked to perfection. Our chips are made locally which helps ensure the best quality and freshness. You'll love the delightful crunch and the countless ways to enjoy Macey's tortilla chips. Plan a party of your own and make sure Macey's tortilla chips are on the menu.
Kong Ice Cream
Creamy flavors in a giant pail of happiness, Macey's Kong ice cream is a crowd pleaser. Perfect for parties and family gatherings, in flavors you'll love including cookies 'n cream, chocolate, vanilla, and neapolitan. Try Macey's Kong ice cream with fresh bananas and your favorite toppings. It is great for smoothies and perfect in a cone. Pick up a pail of Macey's Kong ice cream and start a celebration today.

Farm Bread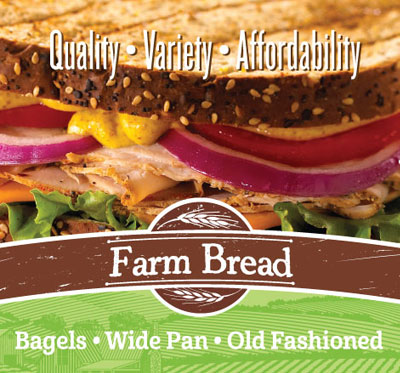 At Farm Bread™, it's not the grains that go into our bread. It's the care that goes into our grains.
Imagine traditional American farmlands, with grain fields as far as the eye can see - being warmed by the sun and nourished by the earth's purest minerals and nutrients. These grains, and the work that goes into them, are the foundation of all of our Farm Bread products.
At Farm Bread, we take great pride in providing mouthwatering products built on quality and tradition. Whether it's our time-honored breads or our delectable bagels, the new Farm Bread recipes give you a better flavor and texture in every bite.